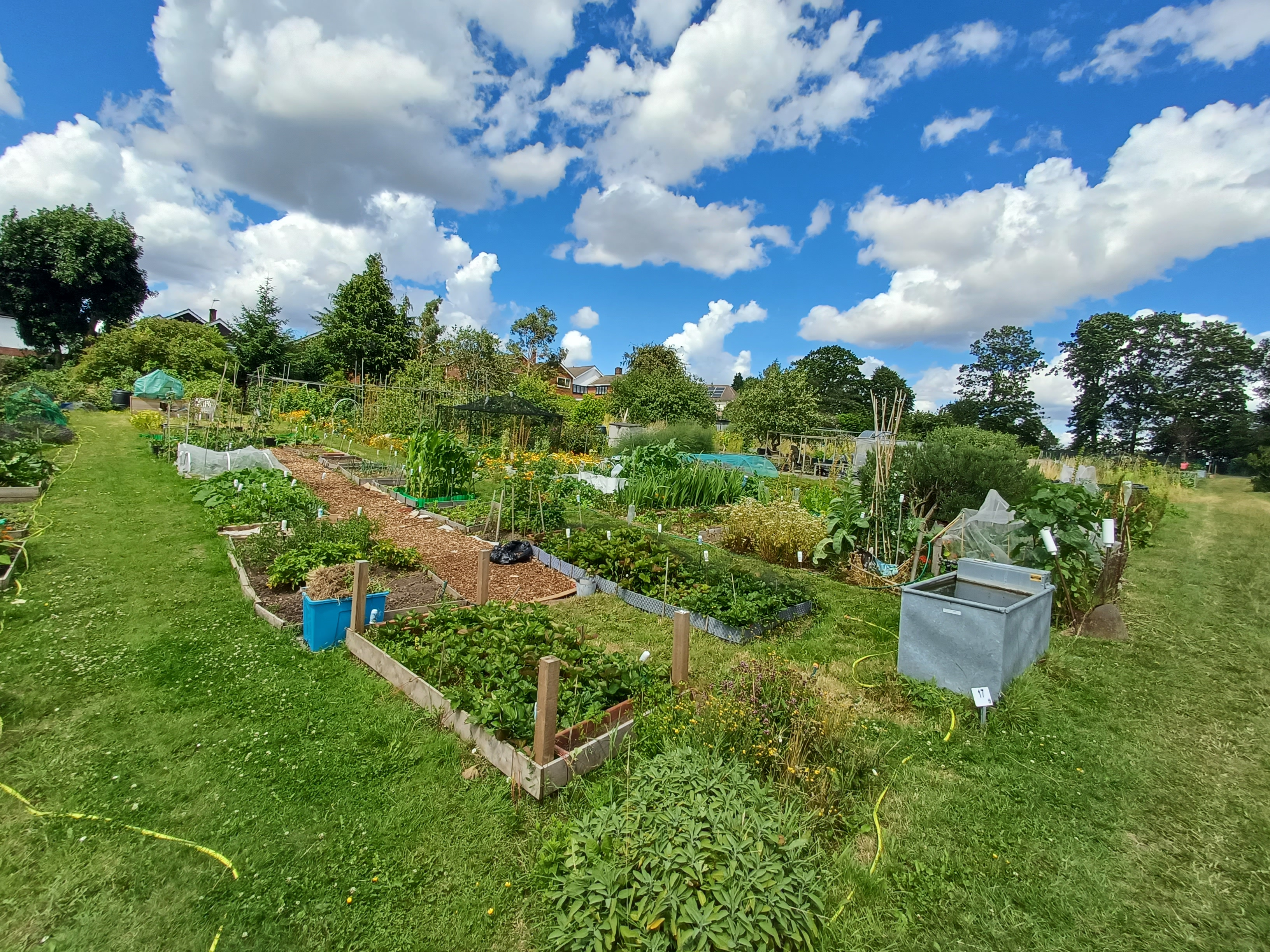 There are 77 allotment plots which consist of full/half plots and a section rented to The Horticultural Society who provide mini plots
Allotment gardening is a great way to get outdoors and get active whilst growing your own fruit and vegetables. Aldenham Parish Council own and manage an allotment site on land adjacent to Phillimore Recreation Ground. The allotment season runs from 1st October to 30th September. The annual rent is currently £20 for a half plot and £40 for a full plot. (The rent in future years may be altered by the Council.).
Applying for an allotment
Information for existing plot holders
Applying for an allotment
If you are a resident within the Parish of Aldenham and would like an allotment please contact: Sarah Heighton , Admin Officer – Open Spaces, Aldenham Parish Council, First Floor The Radlett Centre, 1 Aldenham Avenue, Radlett, Herts., WD7 8HL, telephone 01923 856433 or email adminos@aldenham-pc.gov.uk .
We operate a waiting list policy for allotments. Plots are allocated following the order of the date of receipt of the application form in the office and parishioners who do not already have an allotment will take priority over parishioners who already hold a plot.
Upon receipt of the application form your name would be added to the waiting list, and we will contact you when a plot becomes available. You will be given the opportunity to view the plot before deciding whether to take it on and sign the agreement.
If you are interested in a mini plot, please contact Peter Hordern on 01923-857194 or email peterhordern27@gmail.com.
Information for existing plot holders