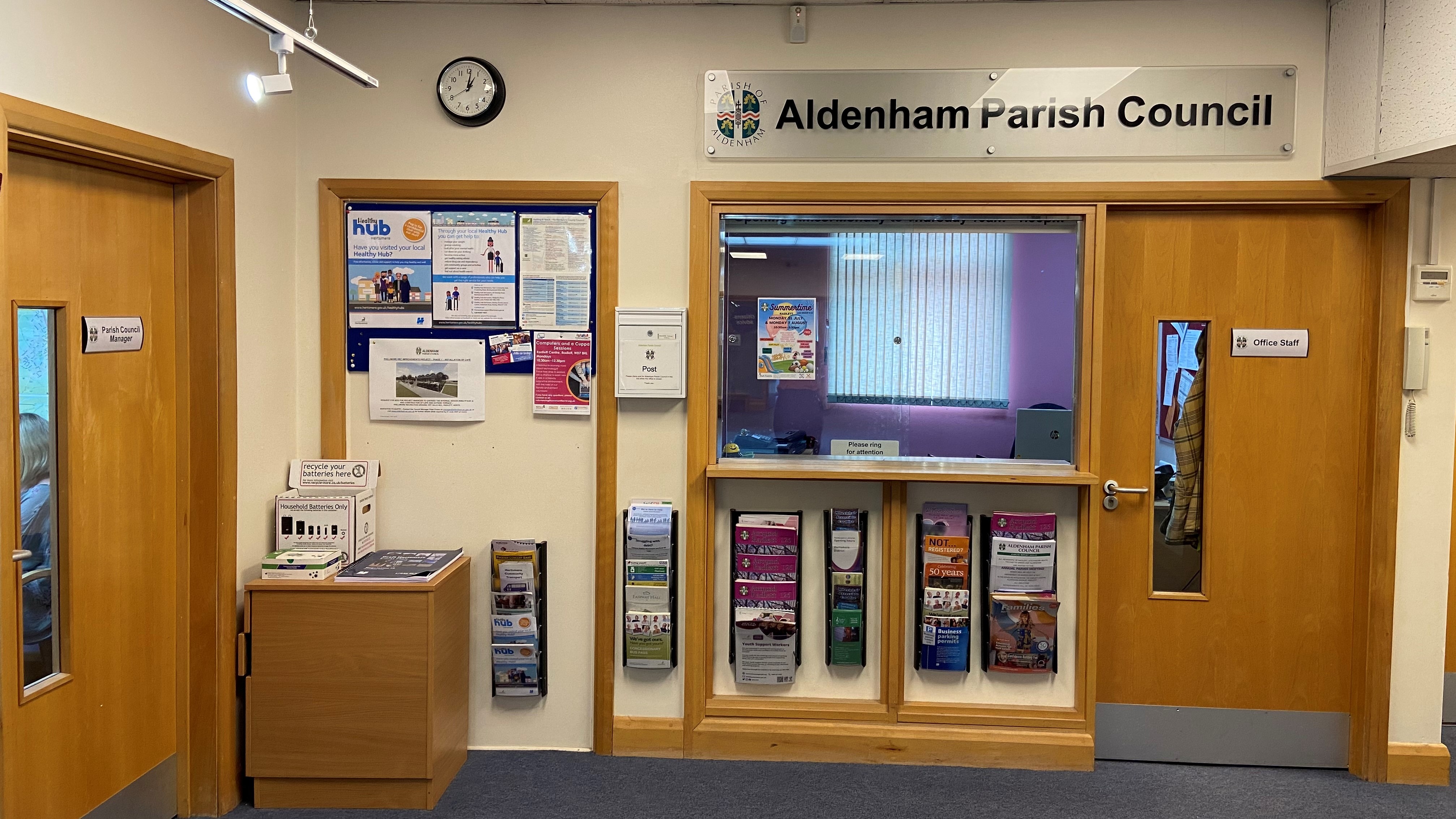 You can find us on the 1st floor of the Radlett Centre, 1 Aldenham Avenue, WD7 8HL. Our office open hours are Mon-Thurs 10:00am – 1:00pm. Alternatively, you can call us on 01923 856433.
We are here to help you with an Aldenham Parish Council, Hertsmere Borough Council or Hertfordshire County Council query or will put you in contact with the person who can help you.
The Parish Council staff can also help you with:
A free kitchen caddy
Caddy liners £2.80 per roll (52 bags on roll)
Garden waste sacks 70p each
Copies of 'Around Radlett'
Footpath Walks Booklet £1 or free to download Walks Around Radlett
Footpath Maps £6
Poster Maps £10
There is also a battery recycling box outside the office.
You can pick up a bus pass application form from our office which must be sent to:
Bus Pass Team
Abel Smith House
Gunnels Wood Road
PO Box 153
Stevenage, SG1 2ST
To apply or renew your blue badge.